And just when you thought you'd seen enough~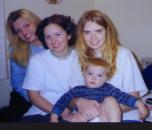 This is Sara (with her son Austin),Amber,and Me.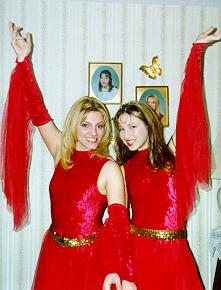 This is Jennifer and me getting ready to go to our nightly cult meeting. ACTUALLY these are our dance costumes from recital 1998. (You would never know by looking at this pic that we are really angels, would ya? O =)
To return to my homepage click here...